traumatic experience entitled " whatamess ." W r i t i n g
Simple please answer all this questions in less than 1 hour!! FOR MY FINAL RIGHT NOW
What is not one of the 3 rights afforded to employees by section 7 of the NLRA?
a.
right to form, join, or assist labor organizations
b.
right to collectively bargain with an employer
c.
right to receive the same compensation as similarly-situated employees throughout the US
d.
right to engage in concerted activities
Giannis "The Greek Freak" has a partnership with Nike, which includes the use of his nickname, logo, and likeness to be used for retail products. The image below is an example: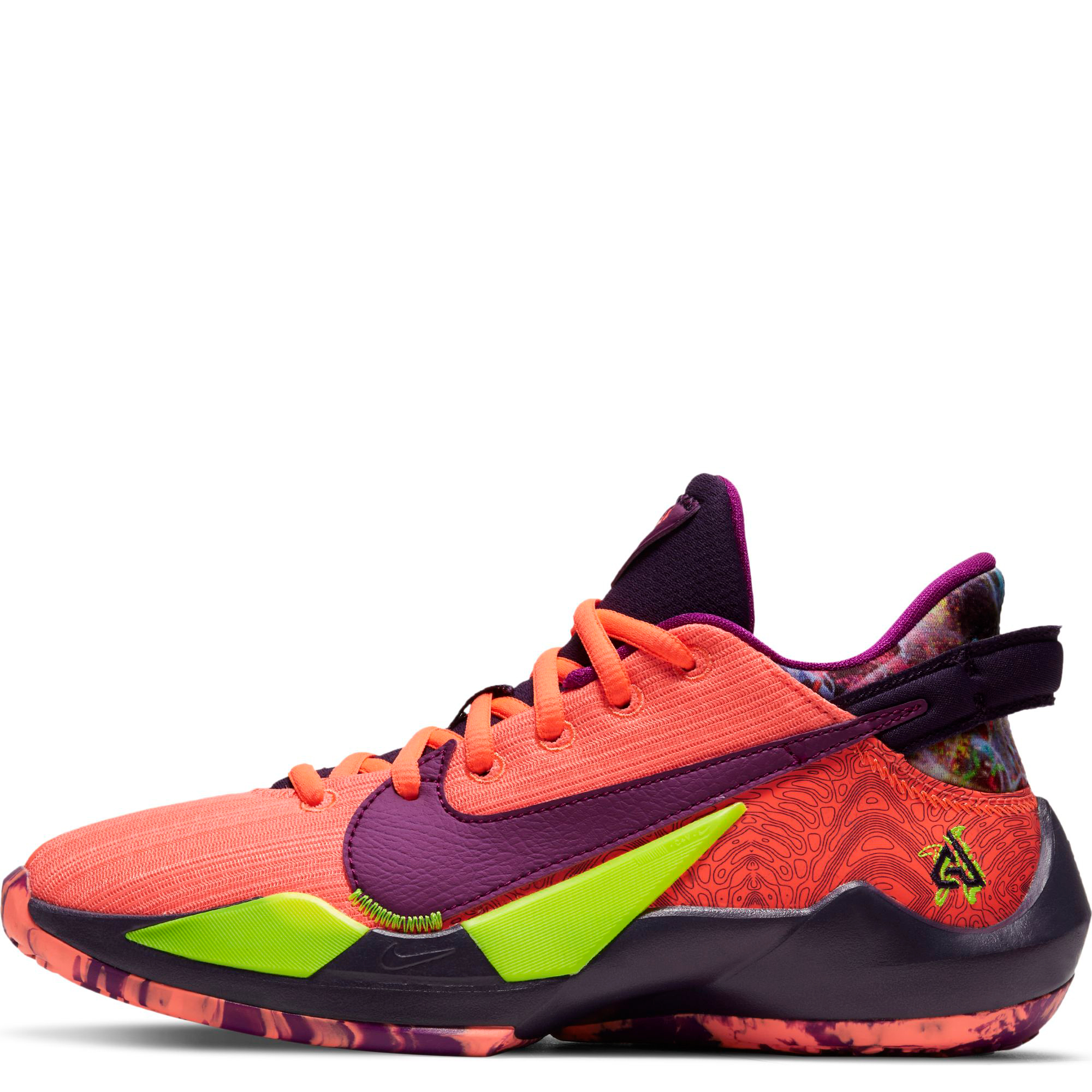 What element(s) of the above Giannis shoe might be eligible for patent protection?
What element(s) of the above Giannis shoe might be eligible for trademark protection?
Can a nickname like "the Greek Freak" be trademarked?
a.
Yes
b.
No
What are the elements Giannis would need to prove for a claim for trademark infringement?
Patrick Mahomes also developed his own logo and entered into an agreement with Adidas to allow them to use the logo on appeal. What type of right/contract was this?
Speaking of Patrick Mahomes — it's no secret he loves Whataburger, and is even an investor in a business that intends to bring the chain to Kansas. That doesn't mean he doesn't eat other places, though! Patrick decides to grab some Mexican food at the Salty Iguana in Lawrence (frequently visited by Bill Self) and is photographed (without his permission) enjoying some Iggy Dip. The Salty Iguana then uses this photo in its social media campaigns, claiming that Mahomes has found a new favorite restaurant. Mahomes' business partners are distraught and threaten to buy him out of his Whataburer ownership if he doesn't clear this mess up. What kind of right can he claim has been violated?
Mahomes is eventually able to clear up the media scandal surrounding his enjoyment of Iggy Dip and writes a book on the traumatic experience entitled "Whatamess." Is anything about the book eligible for intellectual property protection?
a.
Yes, the book's title could be eligible for trademark protection, but it may also invade the Whataburger trademark.
b.
Yes, the book can be copyrighted.
c.
No, athletes are not entitled to any kind of protection as authors.
d.
(a) and (b)
Fred Falco, a Friends University football player, has heard that there might be a new rule about being paid and reaches out to you to ask if he might be able to be treated as an employee of the University. What advice do you give him?